Our bold colors and fabulous furnishings will elicit excitement!
Our rooms have built in desks and tables with leather chairs and modern lighting. Large platform beds with thick comfortable bedding make sleeping heavenly! Tile floors with zebra rugs compliment the unexpected interior. The bathrooms have all tile showers with glass doors and marble countertops and vanities. Stainless is used to complement the bath and sleep area. Some rooms have balconies overlooking Truman Ave and the pool area. Sit outside and enjoy the island!
2 Queen Beds or 2 Double Beds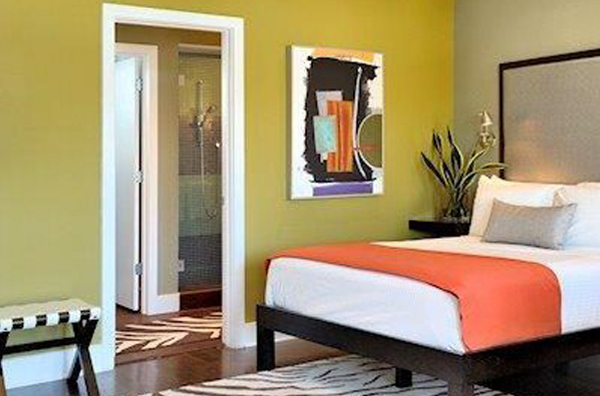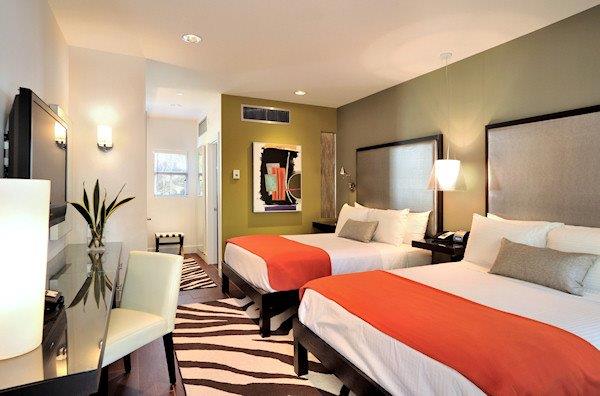 Rates are estimates only and do not apply to holiday or special events
Winter Starting at $199
Spring Starting at $179
Summer/Fall Starting at $169
Deposit of first night's room and tax is required to secure the reservation.
Cancellation is accepted up to 4 p.m., 72 hours prior to arrival except for holidays and special events.
Exceptions will be noted as needed on the confirmation and/or email.
All rates are subject to change and are not guaranteed unless confirmed by deposit
Please call the property for specific dates, rates and required minimum stays
Deposit of one night's room and tax required to confirm reservation
Cancellation policy varies based on date of arrival, holidays or special events. Please contact the property.
All rooms non-smoking
No pets please